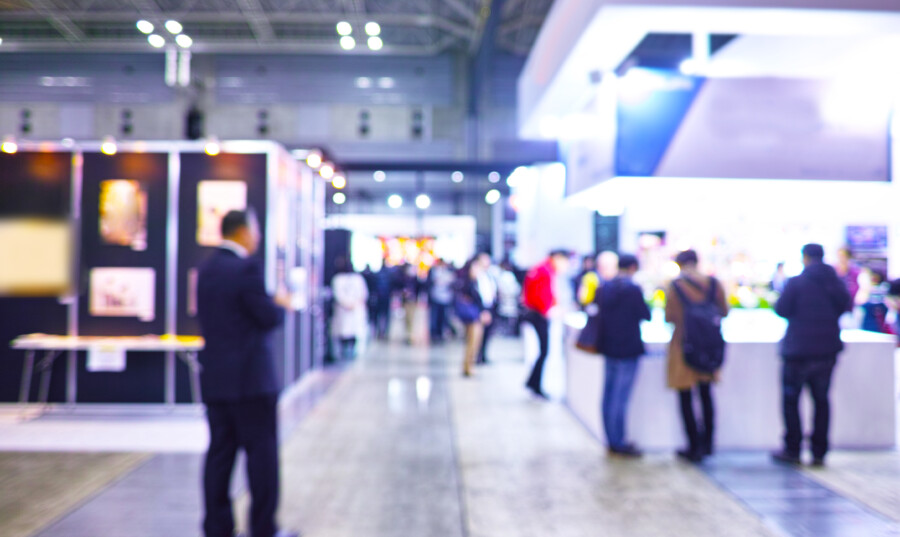 Trade shows are an opportunity to attract new customers. Every company is eager and eager to make the event a success. However, no matter how good your exhibits are, if they are not seen, they are meaningless.
Since many companies participate in exhibitions, the first step is to attract people to your booth.
This is where panel design becomes important. What is it? Let's take a look! If you have a panel that makes people think, "Let's see what it is," that alone will attract more visitors.
Panels are an excellent support for exhibitions
When holding an exhibition, it is easy to become preoccupied with the exhibits and neglect the panels and other advertising materials that will draw visitors to the venue. However, panels are just as important as the exhibits. When the person in charge of the booth is not available and you glance at the booth from a distance, don't you think that the exhibits alone are not enough to attract visitors? Even if there is some design, if it is not impressive, it can be said that the exhibition booth is not being used to its full potential.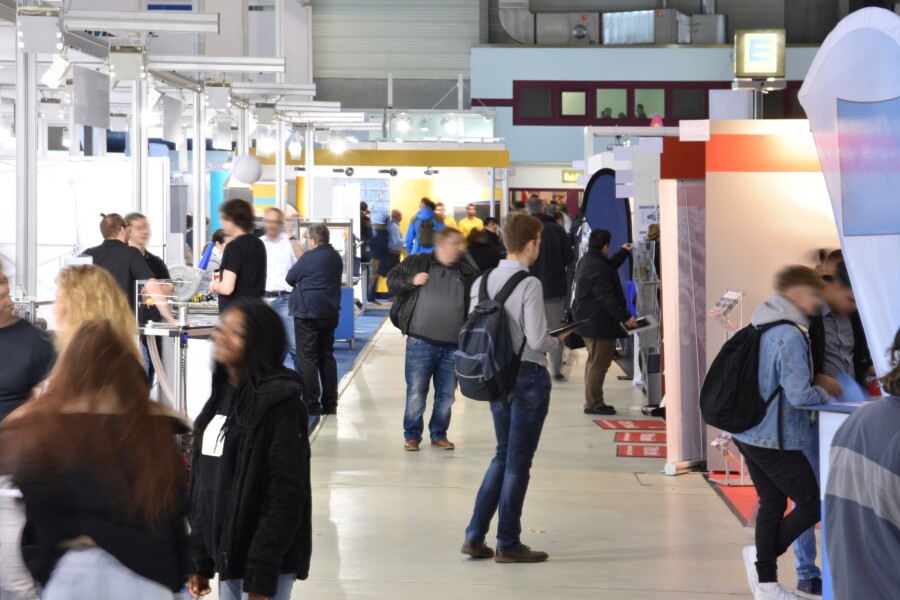 The first impression of an exhibition panel is determined by its design. If you can create eye-catching panels, you can gain a big advantage over your competitors. Also, carefully consider the layout of the panel display in your booth. Ideally, the layout should be easy to understand and navigate the line of flow.
If you are providing information to your people, it doesn't matter as long as they know where to find it. If this is the case, there is no problem even if it is plain and has little impact. However, if your goal is to attract new customers at an exhibition, you need to start with the question of how to stand out with your panel design. If you are aiming to attract new customers at the exhibition, however, you need to start from the point of how to make your panel design stand out.
Points to keep in mind when hiring a designer to create your panels
When hiring an outside designer to create the panels, be sure to tell them what your company is about and what kind of panels you want to create, down to the smallest detail. Even a professional designer will have no idea of your company's characteristics unless he or she is from your company. Communicating clearly the design you are looking for will lead to having an attractive panel design created.