ASOBOAD, a design production service run by AMIX, has started a free font download service for commercial use.
We offer 6 free fonts, all of which are English fonts, each with its own unique concept. ASOBOAD, a design production service run by design office AMIX, has started a free download service of original fonts for commercial use.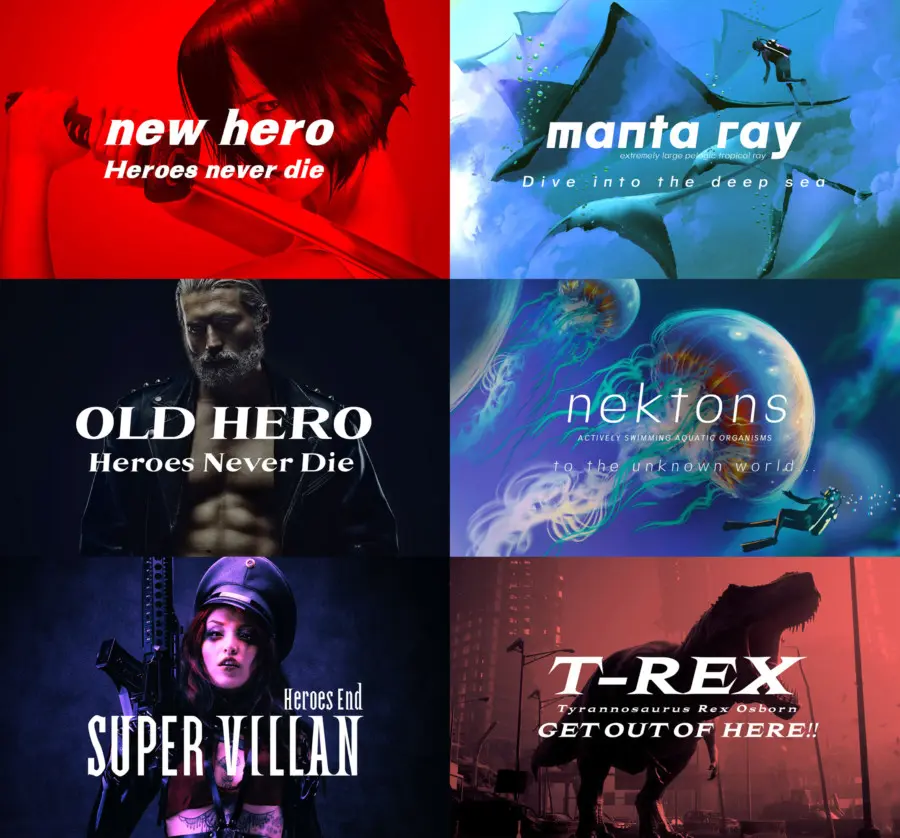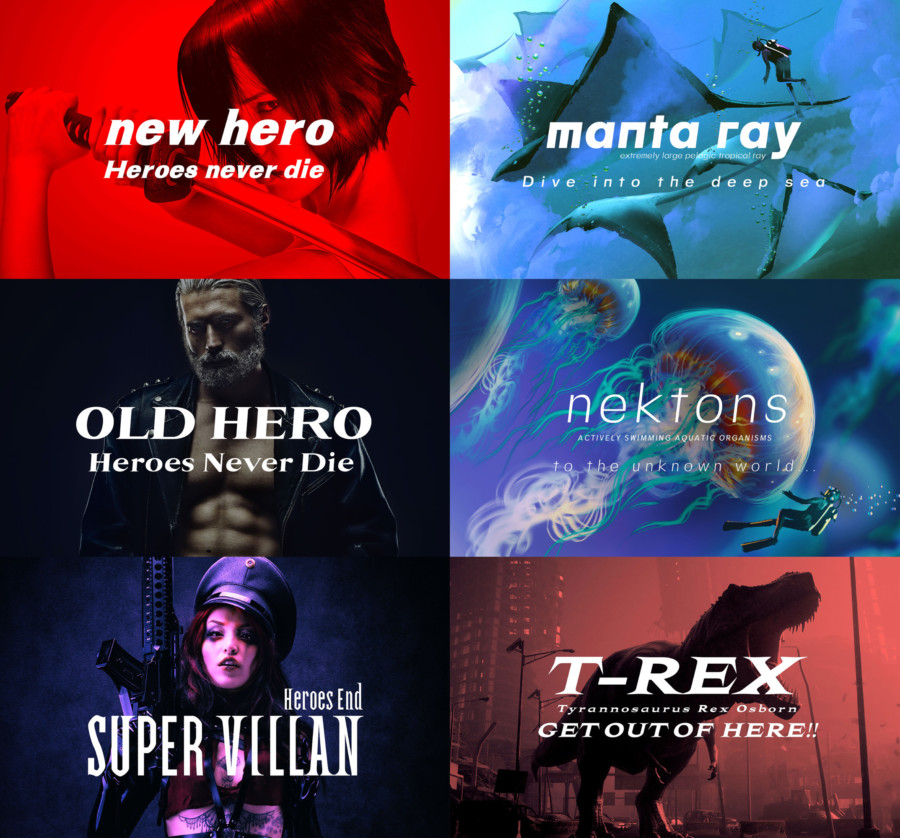 OLD HERO
A solid, rough-hewn, tiny serif font that evokes the image of a rugged, silent, hard-edged hero.
new hero
Italic font that follows the style of OLD HERO, but has evolved into a sharp and flexible form. The image of a hero of the near future.
SUPER VILLAN
A display font with the name of "villain", which has a unique long vertical style and spiky serifs.
MANTA RAY
A font with a mysterious image composed of straight lines and curves, where images of the future and fantasy intersect.
nektons
A fine sans-serif font with an organic form that conveys the mystery of life through its imperfections.
T-REX
A rough and aggressive typeface based on the image of a carnivorous dinosaur, Tyrannosaurus. The serifs are sharp and pointed like the fangs of a dinosaur.
VOID
A typeface with an image of fragility and endless emptiness that seems about to disappear. It creates a neutral image.
The above six free fonts are ideal for flyer titles, banners, headlines, and other designs that make use of individuality. The fonts are free of charge, but no permission or credit is required to use them.
Go to the free font download page.